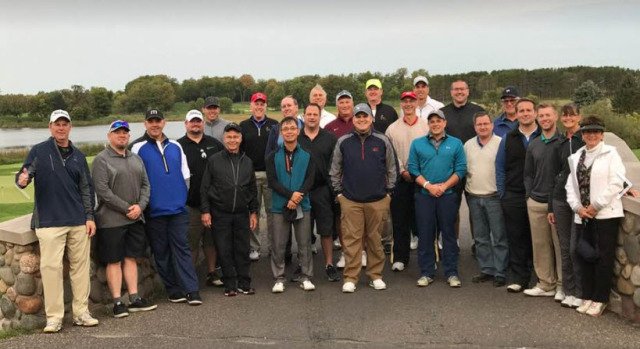 RWC 6th Annual 100 Hole Challenge
Rush Creek Golf Club
7801 County Road 101
Maple Grove, MN 55311
Golf all day or part of the day, up to 100 holes or more. You will get help with advertising your fundraising page and meet the goal you want to set. Come golf yourself or be part of a two or threesome for the day.
100 Hole Challenge Shotgun Start & Itinerary
September 28, 2020
Check-in at 7:00 AM
Lunch 11:30 AM
Social Hour 6:00 PM
Awards banquet 7:00 PM
Check-in, participation gifts and deluxe breakfast to start your day off right.
Exclusive rights on a closed course at Rush Creek Golf Club.
All meals provided; beverages and snacks served all day.
Competition prizes and fundraising awards.
Join us for this unique RED CARPET golf experience. Men and women golfers take on the 100 Hole Challenge at Rush Creek Golf Club to raise money to support Robbinsdale Women's Center, compete for prizes and have fun! Online Golf Event Registration.

Spouse is welcome to attend all events along with golfer. Please make meal reservations.

Click on Golf Brochure for more information.
Paul Kratoska, Golf Coordinator golf@rwcmail.org or 763-999-6714
Kick-off Breakfast Information and RWC Tour
Tuesday, July 28th, 2020
7:00 AM Breakfast at Robbinsdale Women's Center Administration Building
3822 W Broadway Ave, Robbinsdale MN
RWC tour after breakfast for those who can attend. Please register for the breakfast: Kick-off Breakfast Registration.
Kick-off Breakfast Registration Donation
Your golfer commitment fee of $150 goes to partner with RWC's life-changing work, helping women who find themselves in need of pregnancy resource medical services. All fees and donations are tax-deductable.
Be an early bird and register by August 1st and you are put into a drawing for a $100 TopGolf gift certificate and receive two balls for the Golf Ball Drop! Hurry, donate by 9/25/20 to get a ball.
$3,000 self-sponsorship for those who don't want to raise money.
All Golfers Get
2020 PARTICIPATION GIFT PACKAGE:
Golf shirt, golf socks, golf balls and more.
Golf on a closed course with tee prizes, fundraising prizes, and drawings, competitive awards, appreciation gifts, meals, snacks and beverages all provided.
Incentives and prizes.
Personalized web-based fundraising page.
FUN COMPETITION PRIZES:
$10,000 Hole-in-One Contest!
Golf Ball Drop! Cash prizes for closest to the hole. First place wins $1,000 and second place wins $500. Golfer sponsors get one ball for every $50 donated!
And many more golfer prize competitions throughout the day!
(A golfer needs to meet the $1,500 minimum for competition prize eligibility and is limited to winning two of them.)
GRAND PRIZES
RWC 100 Hole Challenge Grand Prize – GRAND PRIZE – One-week resort (pick from 2000) stay for two
St. James Hotel, Redwing, MN – Two night stay for two
Lilac Village, Siren WI, B&B – Two-night stay for two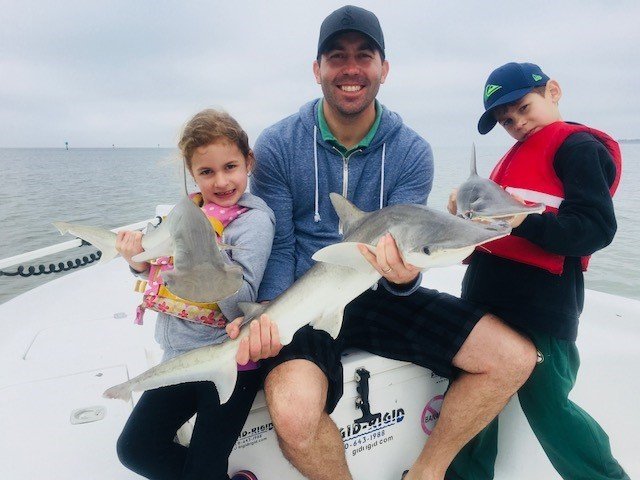 2017 Golf Grand Prize Report from Tom Wiebusch:
"Harbor Inn in Ruskin, Florida was just great. It was all very smooth and the 2 bedroom condo was very nice and comfortable for our family of 5. The only hard part was deciding if we wanted to use the pool or go to the private beach. The two older kids and I took a charter out shark fishing and caught at least 12. It was awesome all around. I, of course, plan on participating again next year, and I plan on raising even more money!"
Fundraising Prize Levels
Self-sponsorship for part or all of the goal is included. Golfing 100 Holes is not required. Come all day or part of the day. Level is ranked by single golfer, not a combined team total.
Level One) $1,500 or more in pledges:
Appreciation gift package
Rocking camping Chair
Level Two) $3,000 or more in pledges:
Appreciation gift package
Rocking camping Chair
$100 TopGolf gift card
Level Three) $5,000 or more in pledges:
Appreciation gift package
Rocking camping Chair
$100 TopGof gift card
AirPods
A round of golf for four at Rush Creek Golf Club
Securing Sponsors
Make a list of people you know who might sponsor you – family, friends, colleagues, and business associates.
You can call, mail or email each person on your list to ask them to sponsor you. Post your fundraising page on Facebook or email it. Facebook friends will sponsor you automatically.
Tell them why you are fundraising and how important the mission of RWC is to the Twin Cities.
Dress up your fundraising page with your picture, golf pictures and family pictures. Post blogs to keep them engaged and following your fundraising progress.
Business Sponsorships
Sponsor a hole and we will advertise your business at the golf event by providing you a lawn sign posted at a golf hole, website, and social media exposure. If interested in underwriting, or sponsoring prizes, call 763-999-6714 or golf@rwcmail.org. All gifts are tax-deductible. Thank you to the following businesses for sponsoring the 2020 Golf Challenge