moved to the retail shopping center in Crystal, MN. Our clinic has a new name. Click here to learn more.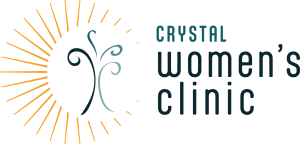 Founded in 1992 in Robbinsdale and in 2023 relocated to Crystal, CWC provides compassionate and free care to women facing unplanned pregnancies at all stages throughout the Twin Cities metro area. Because of individual support, we are able to serve around 22,000 women and families.
You Can Help Save Lives
Of all pregnancies in the United States each year, nearly half of them are unplanned, and four in 10 of these pregnancies are tragically

. One out of every four women in America has or will have an
 at some point in their lives. As devastating as it is to accept, our community deals with these issues that threaten our future. Minnesota sees approximately 10,000 lives

each year. We are on a mission to reach and serve the women in our area who need support. We want to help individuals in need and show them that there is hope. Will you consider joining our life-saving mission?
New Location Open House
Robbinsdale Women's Center is now DOING BUSINESS AS Crystal Women's Clinic as we've moved to 5640 W Broadway Ave, Crystal, MN. We would love to show you our beautiful new facility. Please register.
LEARN MORE